The first Little Free Library booksharing box was built in 2009 in Wisconsin.
What started as a simple idea became a global literacy movement.  Today, there are 100,000 registered Little Free Libraries in all 50 states and 108 countries, from Argentina to Zambia. More than 165 million books have been shared through registered Little Free Libraries, profoundly increasing book access for readers of all ages and backgrounds.

Your United Way is proud to partner with Little Free Library to bring Read in Color to Baytown and Chambers County. Read in Color is a reading initiative giving students and families access to diverse and inclusive books. Your United Way recognizes the power of seeing yourself represented in the world. Read in Color will bring diverse book titles and authors into the hands of readers to increase the awareness of diversity in Baytown and Chambers County and encourage inclusiveness.
You can help by:
- Purchasing a new book from our booklist 
- Donating gently used books (Pre K - 3rd grade level) directly to United Way or as a part of a company book drive
- Encourage family and friends to help young readers have access to quality, diverse literature.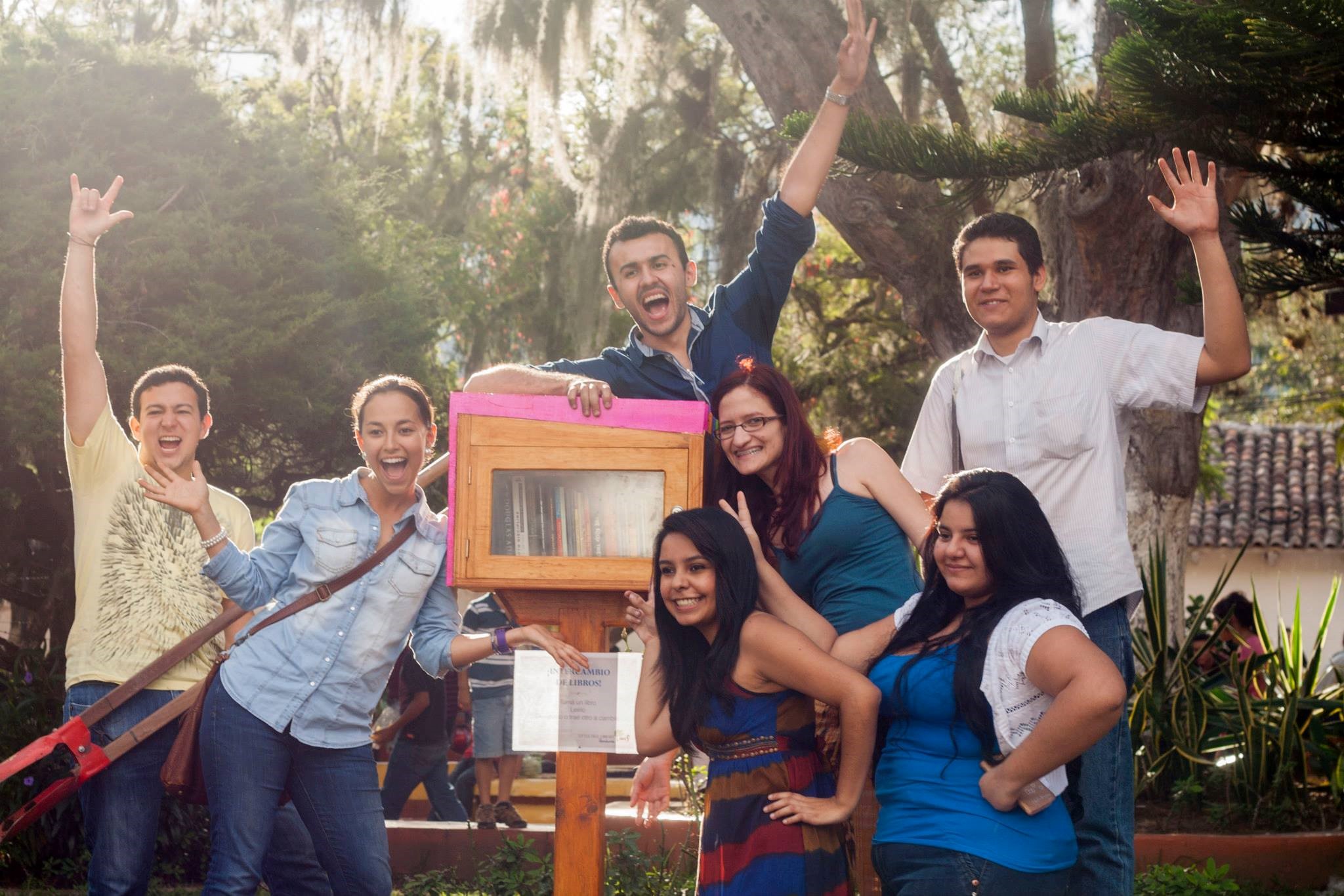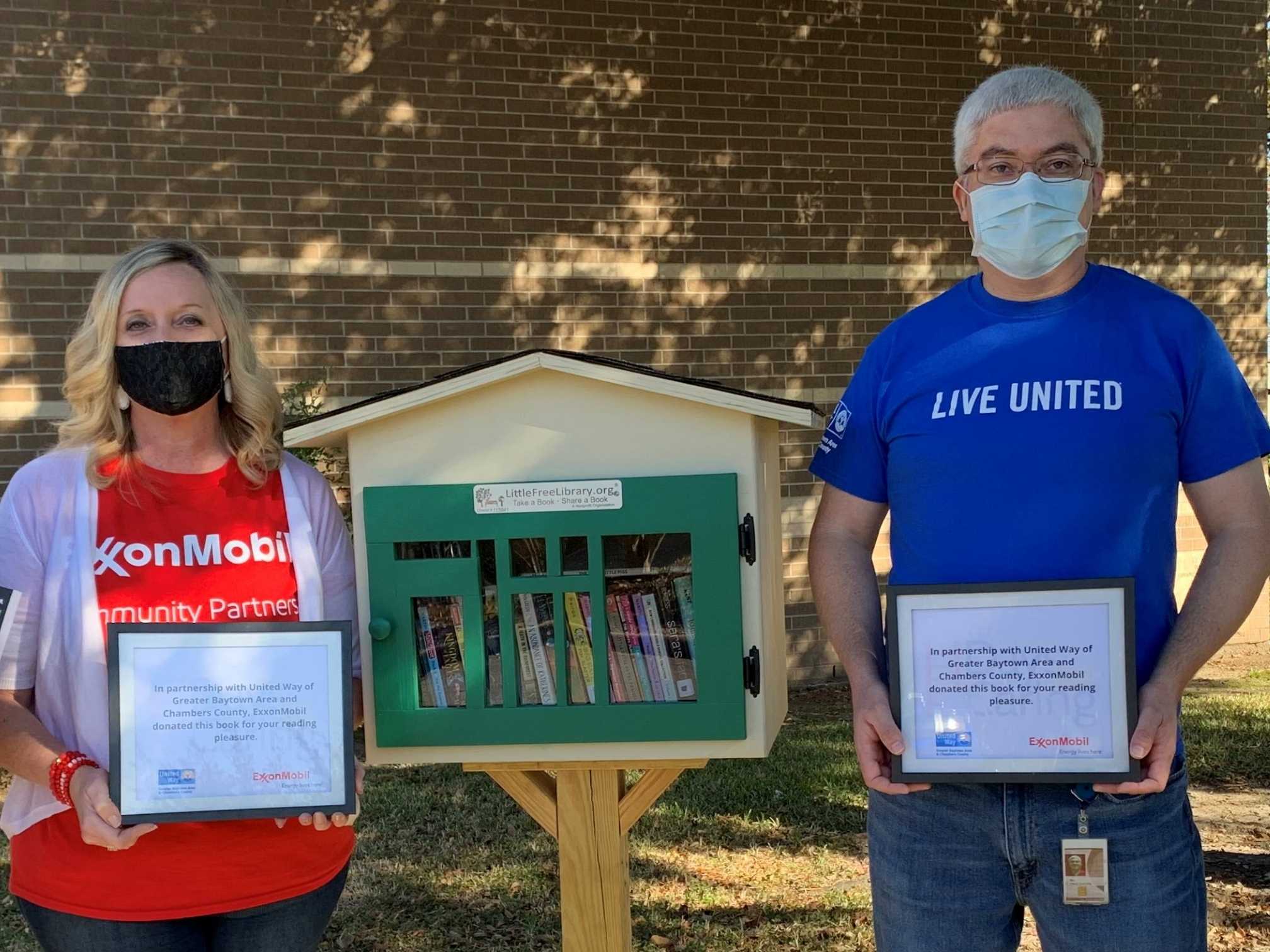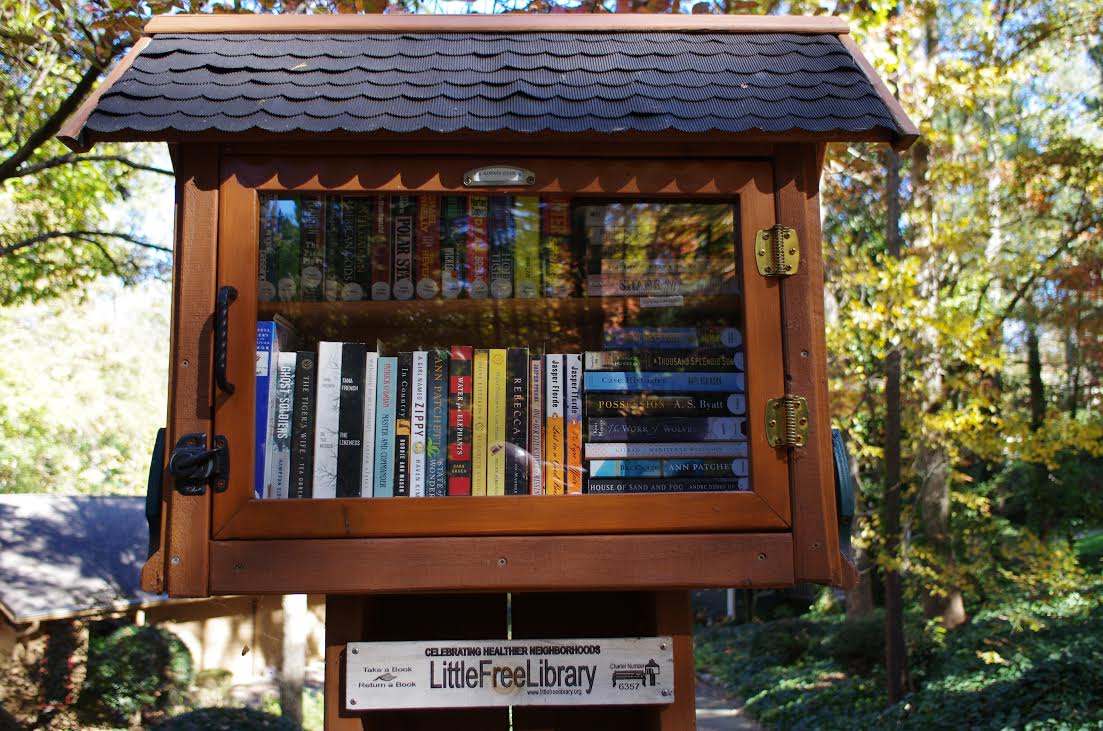 Local Little Free Library locations:
Bay Area Homeless Services (3406 Wisconsin St.)

Bergeron Park (1520 Louisiana St.)

Bowie School Park (2200 Clayton Dr.)

Church Women Child Center (2 Price St.)

Hollaway (JC) Park (4219 Raccoon Dr.)

Jenkins Park (4334 Crosby Cedar Bayou Rd.)

Love Network of Baytown (206 N. Whiting St.)

Tejas Park (505 Hafer Ave.)

Carver Elementary (610 S. Pruett St.)

Highlands Elementary (200 E Wallisville Rd.)

Hopper Primary (405 E. Houston St.)

Fred Aguilar Promise Center (2609 Market St.)

Hearts & Hands Pantry of Baytown (307 Cedar Bayou Rd.)    

Lamar Elementary (816 N. Pruett St.)

Faith Presbyterian Church (3900 N. Main St.)

Stream of Life Christian Academy (720 Cedar Bayou)

Baytown Thrift Store (1410 Louisiana St.)

Footprints Learning Academy (7625 Garth Rd.)

Outreach Center Coffee Shop (400 Magnolia Ave. S)

Eagle Pointe Recreational Complex (12450 Eagle Pointe Dr.)

Mont Belvieu Park (10900 Eagle Dr.)

Anahuac Elementary (905 S. Ross Sterling)

East Chambers Elementary (316 Fear Rd.)

Missouri St Church of Christ (3400 S Highway 146) 

Newcastle Park (3208 Newcastle Dr.)

Harlem Elementary (3333 I-10 Frontage) 
Looking for more?  See the map for all Little Free Library locations here