Our Role in Building a Healthier Baytown
United Way of Greater Baytown & Chambers County is dedicated to building a healthier Baytown. As part of our commitment to improving the overall health and wellness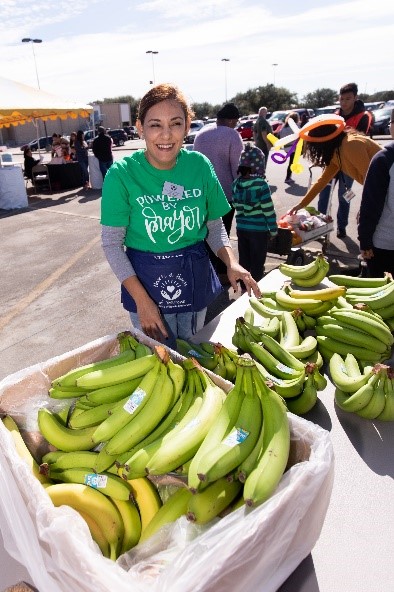 of the community, we serve as a collaborating organization for Be Well™ Baytown. 
Be Well Baytown is an initiative of The University of Texas MD Anderson Cancer Center sponsored by ExxonMobil. The overall aim of the initiative is to promote wellness and stop cancer before it starts. 
Through the resources provided through Be Well Baytown, we are able to:
Provide support with the coordination of mobile food fairs hosted by Hearts and Hands of Baytown, ministry of Iglesia Cristo Viene, delivering more than 2 million pounds of fresh produce throughout the community
Support and train multiple food pantries to develop sustainable strategies for providing fresh fruits and vegetables to their clients in efforts to help them practice lifelong healthy eating habits
Engage nonprofits, local businesses and government entities to work together to bring additional health and wellness resources to the community
 

Find out more about other organizations involved in Be Well™ Baytown.