The United Way of Greater Baytown Area & Chambers County (GBACC) Emerging Leaders is the next generation of great civic and business leaders.
Emerging Leaders want to improve the lives of the community by mobilizing the caring power of a future generation of leadership, the young at heart, and fostering and empowering young professionals to make our communities and neighborhoods stronger.
United Way's Emerging Leaders are a dynamic group, all about making connections – with a purpose.
With Emerging Leaders, you'll have opportunities to give back to the greater Baytown area and Chambers County at events while meeting other ambitious and passionate young professionals.
We are building a stronger, healthier community with a focus on advancing United Way's basic needs, education, financial stability, and health goals.  Through professional development, educational opportunities, volunteerism, and networking events, the end goal of Emerging Leaders is to make a lasting impact in our community.
Upcoming Volunteer Opportunities: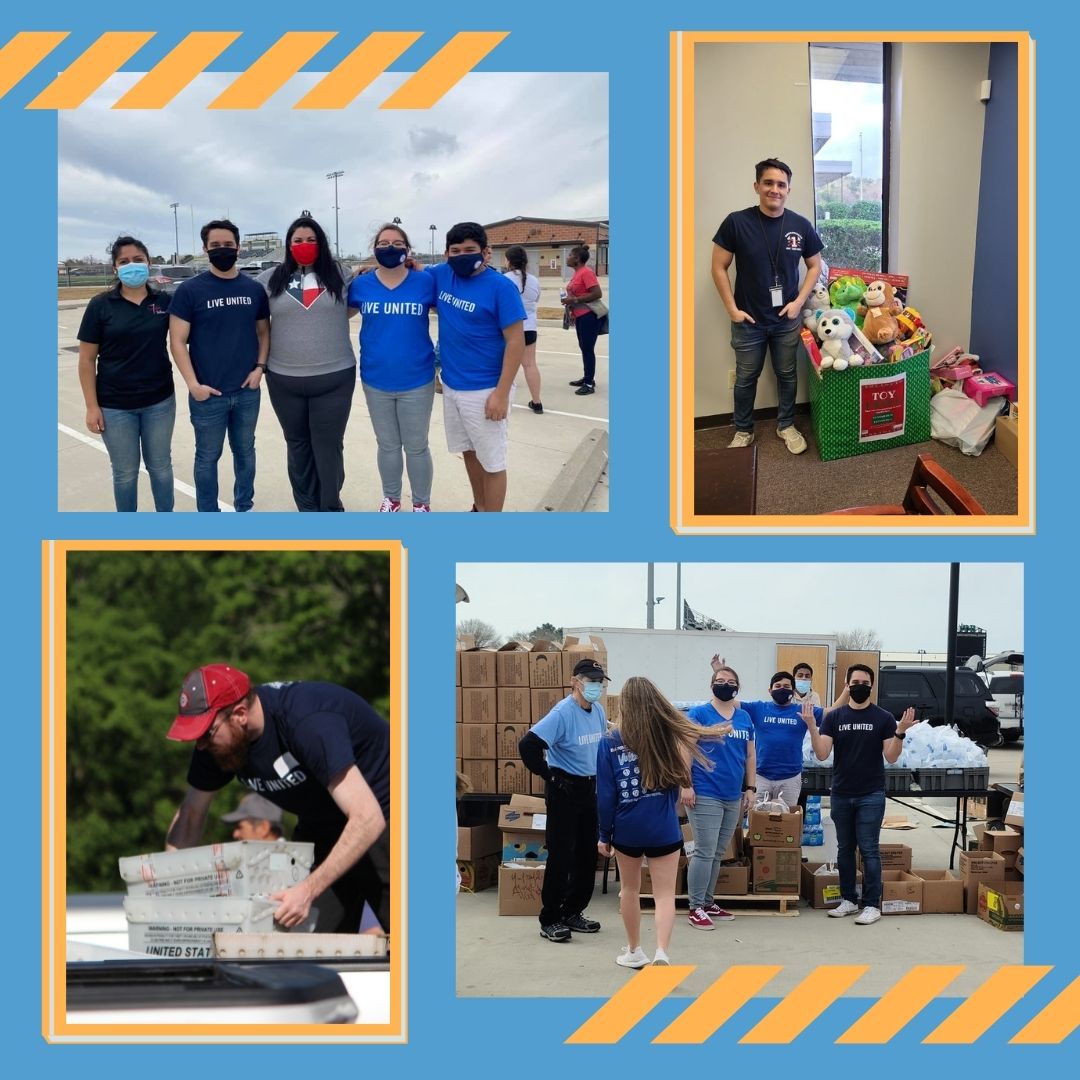 Leadership Summit Series
The Leadership Summits are professional development and networking opportunities for local professionals.  Speakers are chosen based on their community involvement, career achievements, and visible impact/investment in their local community.  Join Emerging Leaders for a relaxed evening of networking, learning, and making connections!
Fall 2022 Panel: Small Business Perspective
THE FALL LEADERSHIP SUMMIT HAS BEEN POSTPONED. MORE INFORMATION WILL BE AVAILABLE SOON.
Lena Yepez: Yepez Vineyard
Steve Daniele: Seal Pac
Tanner Bass: Yellow Rose Meat Market
Xavier Williams: A1 Recording
Spring 2022 Panel: Petrochemical Perspective
B.J. Simon: President/CEO at Baytown-West Chambers County EDF
Patti O'Neill-Burn: Mechanical Department Head at ExxonMobil BOP
Guido Persiani: Site Development Manager at Covestro Baytown
Nick Graham: Technical Manager at Chevron Phillips Chemical
Fall 2021 Panel: Local Government Perspective
Scott Swigert: Interim City Manager, City of Mont Belvieu
Lucia Bates: Harris County Justice of the Peace, Pct. 3, Pl. 2
Charles Johnson: Baytown City Council, District 3
Celia DeVillier: Chambers County Justice of the Peace, Pct. 1
Janice Jircik: Anahuac City Council, Position 2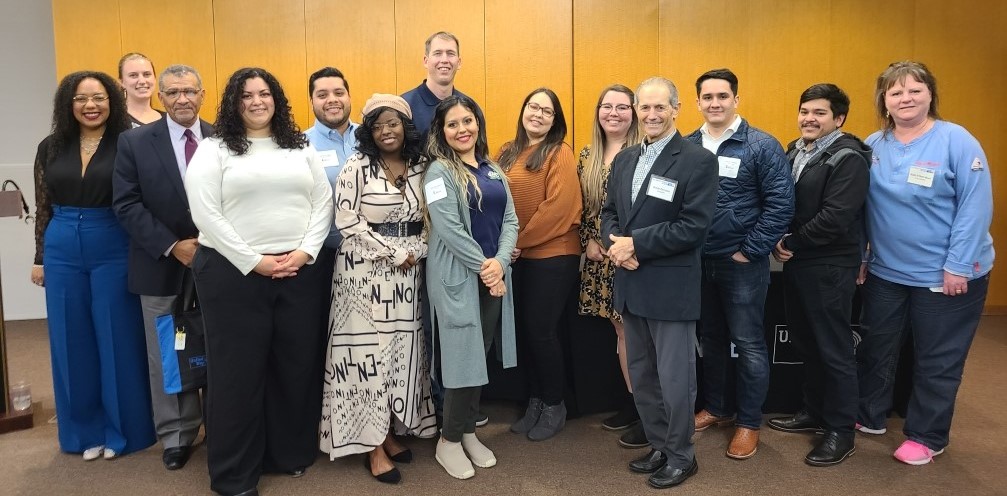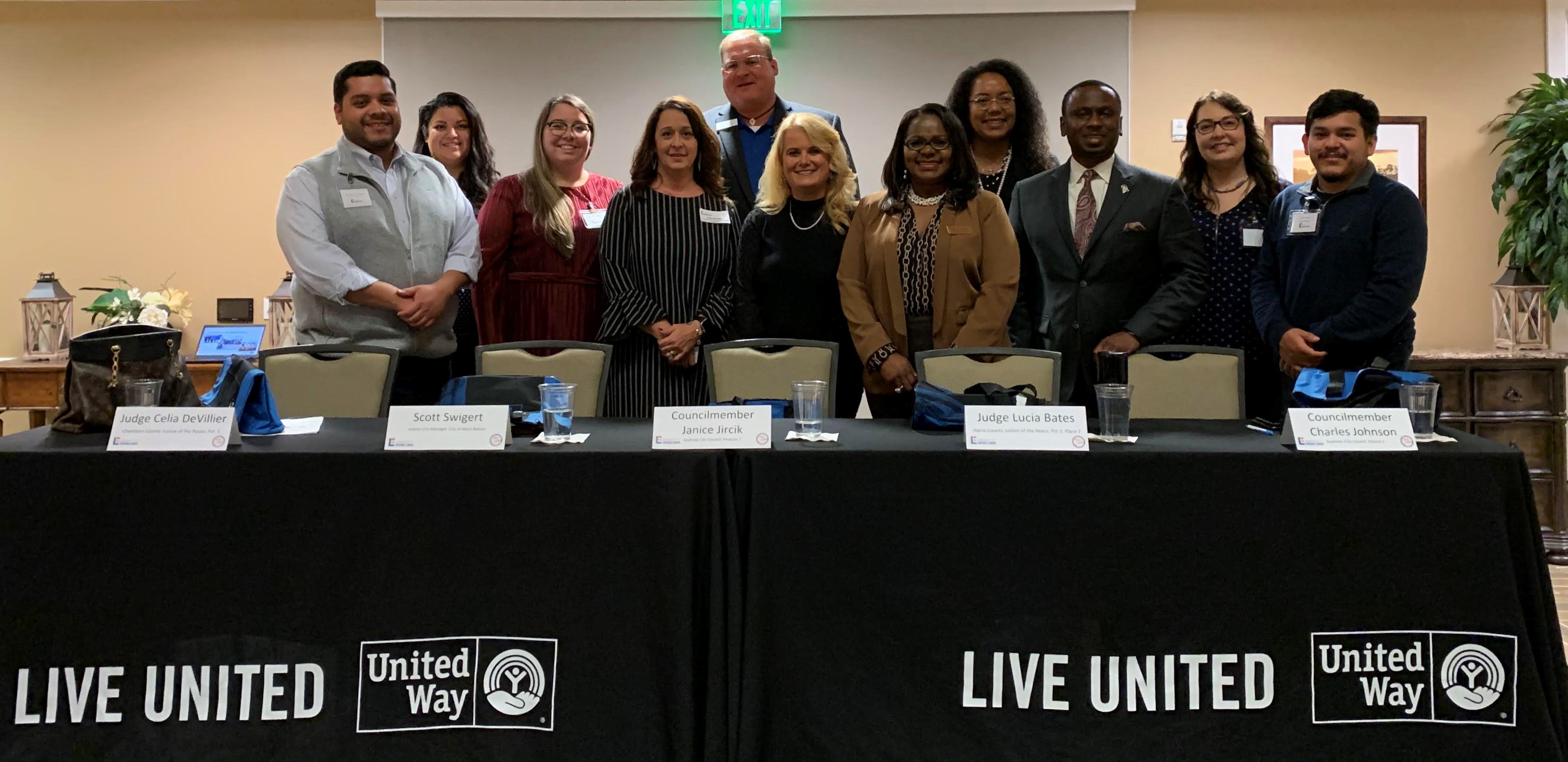 Join Emerging Leaders and lead the charge for change!
Membership Benefits:
Unique volunteer opportunities to make a visible and lasting change in greater Baytown and Chambers County
Lead panel discussions to create plan of action to address to address needs and gaps in United Way's focus areas
Network with like-minded professionals also looking to actively engage in our community
Membership Criteria:
Young professionals ages 21-40
Desire to make lasting, positive change in Baytown, Highlands, and Chambers County
Donate $250 annually to United Way GBACC (approximately $21 per month) or volunteer 25+ hours annually through Volunteer Connect
Join us on Facebook here!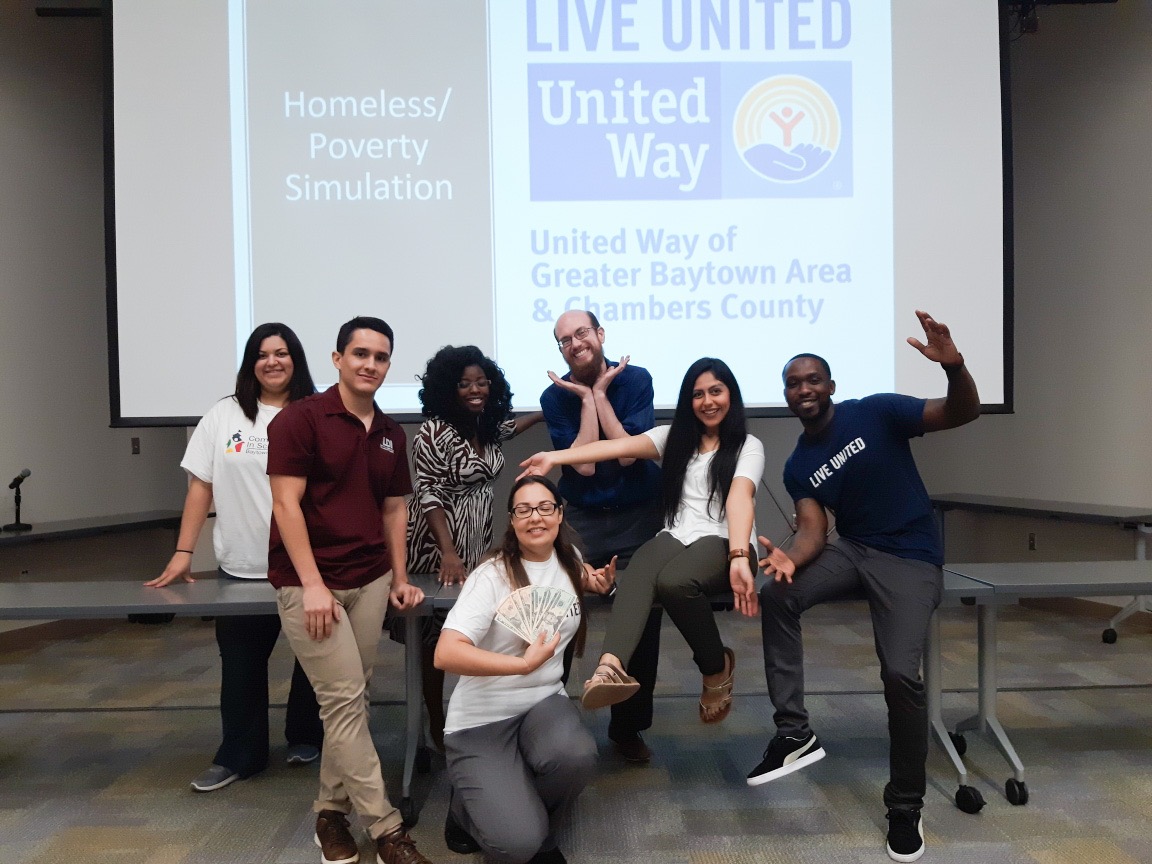 Poverty Simulation Workshop
In 2019, Emerging Leaders developed their Poverty Simulation Workshop, which provides a hands-on opportunity to walk in the shoes of an individual living in or near poverty.  This resource offers students a chance to see the difficult decisions that must be made on a daily and weekly basis by someone with limited resources.  The goal is to build greater understanding among the youth and young adults in our community in regard to individuals and households with limited means.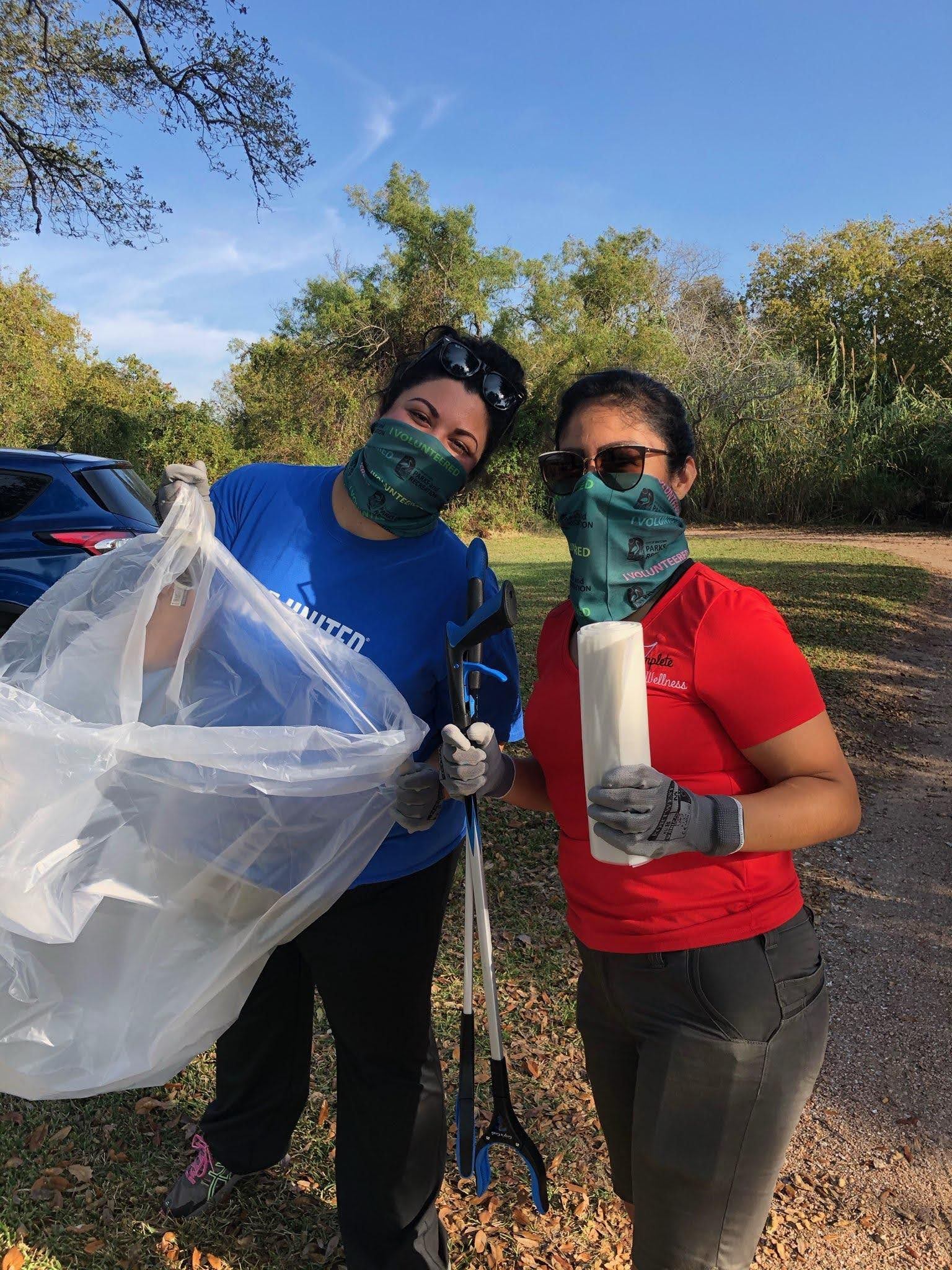 Executive Council
Francesca Linder, Executive Chair (City of Baytown)
Emilio Levario, Vice Chair (City of Mont Belvieu)
Stephanie Nunez, Poverty Simulation (Harris County Transit)
Gladys Pryor, Events/Outreach (Love Network of Baytown)
Aaron Thomas, Volunteering (Chambers County)
Support staff: Bethany Stinnett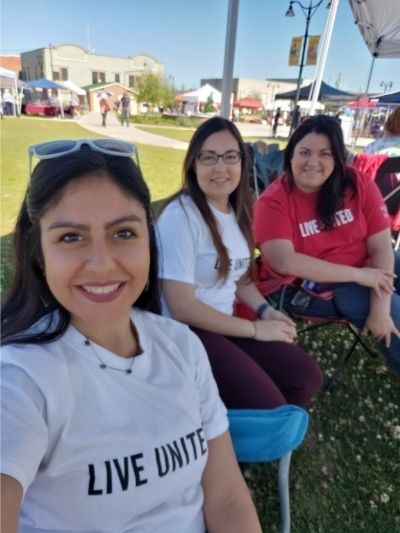 Emerging Leaders is sponsored by: